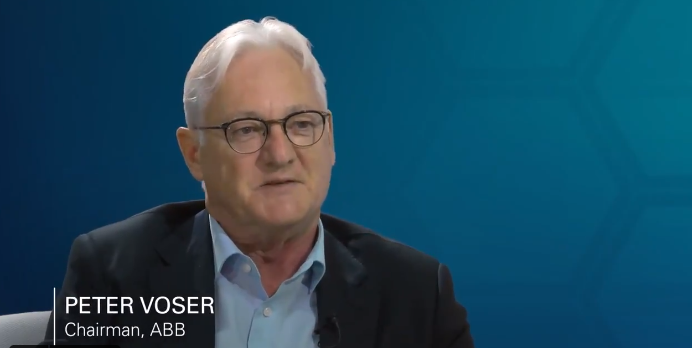 LONDON, 3-Sep-2021 — /EPE MANAGEMENT NEWS/ — Xynteo today announced that Peter Voser, Chairman of ABB Ltd., has agreed to serve as Chairman of Europe Delivers, a purpose-driven partnership that helps businesses and governments find new ways to grow while tackling planet-wide societal and environmental problems that are too big, too expensive, and too complex to pursue alone.
Voser succeeds outgoing Europe Delivers Chairman Henrik Henriksson, who after 23 years at Scania and more than five as CEO, now leads H2Green Steel. Voser has been Chairman of ABB since 2015 and is currently also Chairman of PSA International and the St Gallen Foundation for International Studies. He serves on the boards of IBM and Temasek and was previously CEO of Royal Dutch Shell.
"As one of the most accomplished executives in Europe, Peter is the right person to lead Europe Delivers into the future", said Osvald Bjelland, who as founder and president of Xynteo created the consortium in 2018. "With Peter at the helm, I am confident we will achieve more momentum behind our critical and urgent mission to create a new kind of growth. We will work to shape leadership and cultures that think and act differently; to create innovative, regenerative business models to compete and grow in new ways; and to embrace radical cross-sector, cross-border collaboration to tackle systemic challenges".
Peter Voser said: "I am excited and honoured to join the other leaders in the Europe Delivers movement, because I know that building a more sustainable future requires businesses to collaborate across industries and geographies. Our continent has a wealth of technology know-how and a pool of trained talent, so we have to ensure that these excellent attributes are further enhanced to ultimately benefit our environment and society as a whole".
Europe Delivers now counts as partners nine prominent multinationals whose leaders share two broad beliefs: first, that businesses must collaborate across industries and sectors to speed Europe's transition to a net-zero, socially just, competitive growth model; and second, that, despite its own challenges, Europe's track record of enterprise, innovation, international cooperation, environmental stewardship and social fairness makes it an increasingly important source of leadership on the world stage.
The Europe Delivers partners include DB Schenker, Manpower Group, Mastercard, Scania, Shell, Tata Sons, Verizon, Yara, and now ABB. The coalitions partners all join a collaborative effort to incubate and advance projects and new coalitions that are sustainable and potentially scalable. For instance, Mastercard is building a financial services safety net for workers in the gig economy; and Yara, Shell, Scania, and DB Schenker are collaborating to advance the biofuel economy in Europe.
Bjelland also expressed his gratitude to Henriksson for his chairmanship of Europe Delivers. "Starting a new consortium with member companies spread across industry sectors and time zones takes commitment, and Henrik played a pivotal role in helping Europe Delivers achieve the lift it needed to succeed. Henrik is now blazing a new trail, and I wish him the best with H2 Green Steel".
SOURCE: EuropaWire